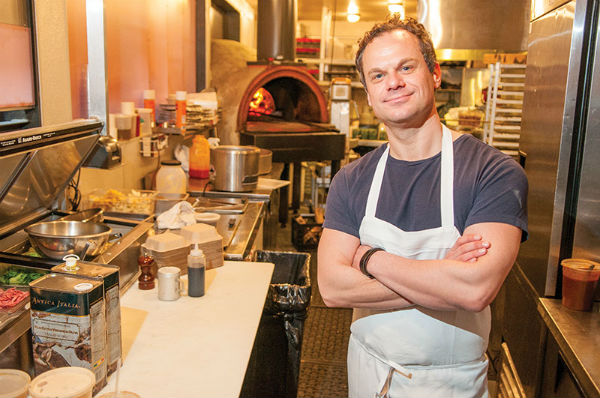 Friends, this subject matter is not for the squeamish, it is sick stuff that is occurring worldwide. Now we know where missing and kidnapped children and young adults are going. Over 100 children are missing in Virginia. This is the heart and soul of spiritual warfare as written in Ephesians 6:12. God have mercy on us!
Your Watchman believes that if Donald Trump or Jeff Sessions dig into this deeply they will be walking dead men. Stanley Kubrick tipped us to this stuff in "Eyes Wide Shut" and he ended up dead.
The
#PizzaGate
Scandal gets more and more bizzare. The pizza man Alefantis, above, visited the White House 5 times. Wait till you see who he visited there!
Above, James Alefantis with Timothy Bouley
https://www.youtube.com/watch?v=OsH5_nUFS70
Pizzagate wicked stuff!
https://www.youtube.com/watch?v=dUYW78-Obik
Darker than "Eyes Wide Shut!"
https://www.youtube.com/watch?v=QcsT0Z7Htzc&feature=youtu.be
Hundreds of children missing in Virginia
https://www.youtube.com/watch?v=eaM3GIEX0yU
Pizzagate the bigger picture
https://www.youtube.com/watch?v=dfqaZk8DGGQ
Pizzagate is global
https://www.youtube.com/watch?v=VVyL6OGqCSw&t=215s
Kanye West creepy connections, rant about JZ, Iluminati, Pizzagate; looks like Kanye will be the next one suicided like Prince and Michael Jackson
https://www.youtube.com/watch?v=o_pW3Xm9mgM
Andrew Breitbart is making news even in death.
Social media speculation of a sex-trafficking ring in the nation's capital has burned up social media sites for weeks. Complicating matters is Hillary Clinton campaign chairman John Podesta's decision not to comment on anything WikiLeaks-related for months.

Explosive claims by Internet sleuths, which were prompted after reading documents belonging to Mr. Podesta. A tweet by Mr. Breitbart shortly before his

March 1, 2012,

death is now being cited by online researchers as proof that they are onto something big. Here is what Breitbart tweeted:

"How prog-guru John Podesta isn't household name as world class underage sex slave op cover-upperer defending unspeakable dregs escapes me," Mr. Breitbart wrote Feb. 4, 2011.

The conservative icon's death at age 43 was attributed to "heart failure."

Knowledge of the late conservative's tweet sent Google searches for "Andrew Breitbart" skyrocketing Nov. 27, 2016, Sunday night, as news spread to members of Twitter, Reddit, GAB, Voat and other social media platforms.