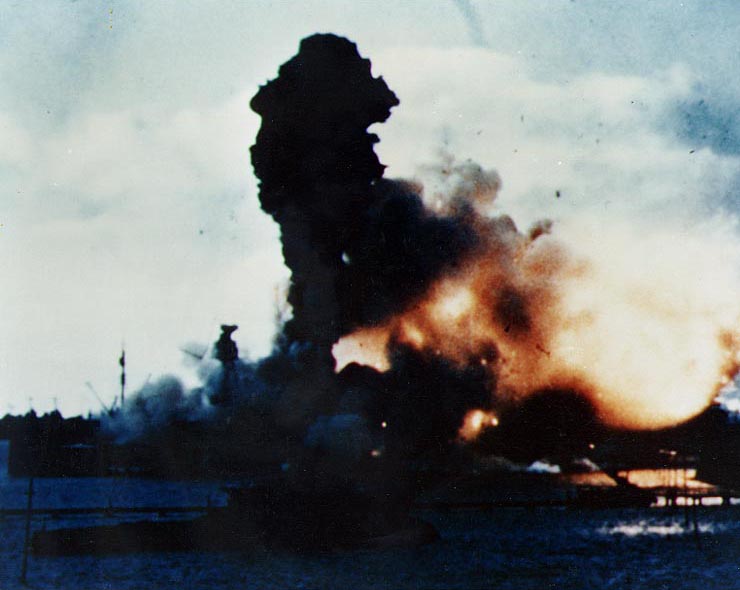 Above, the USS Arizona blows up!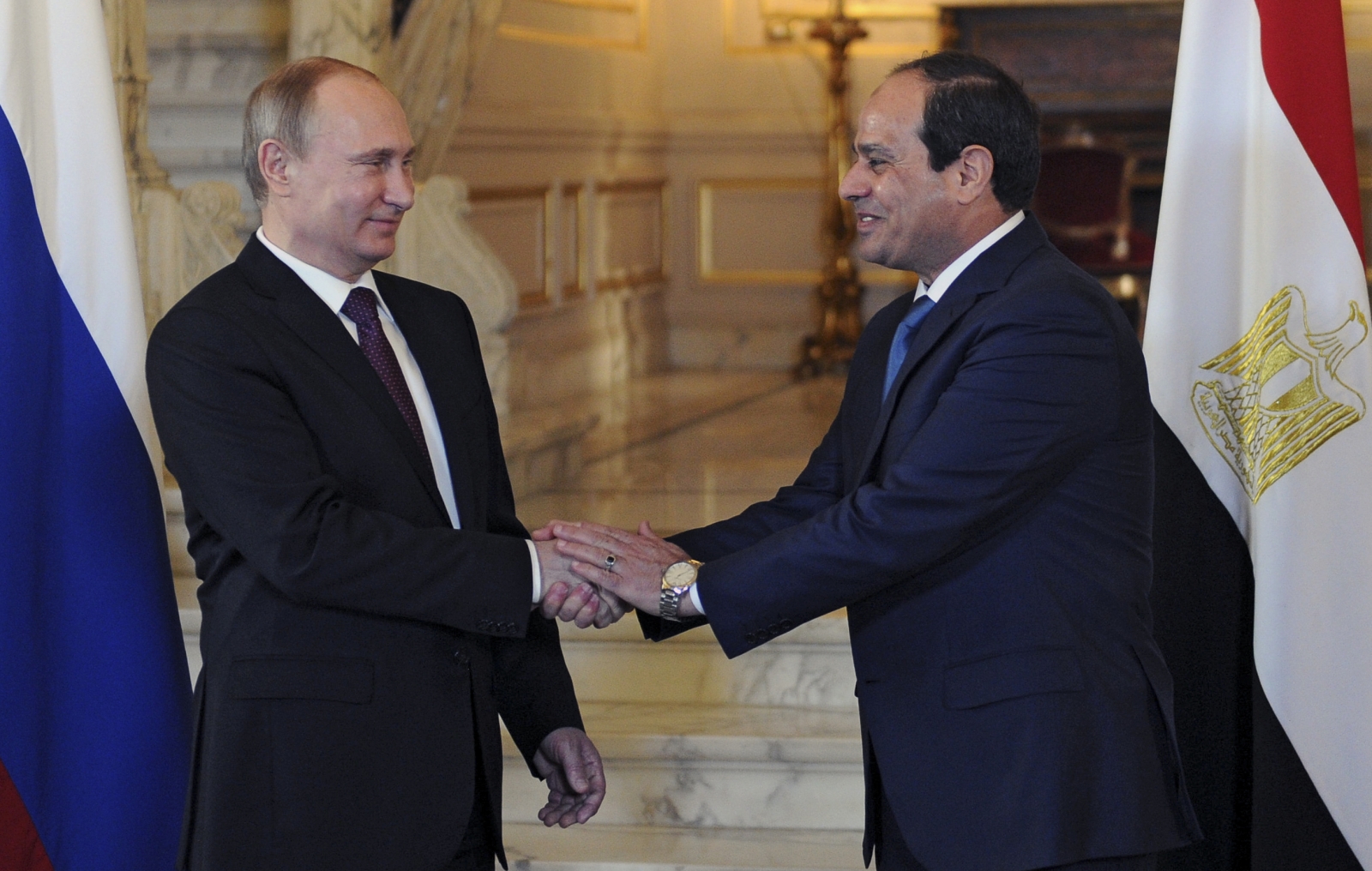 A new secret pact has taken shape in the Middle East. Last week, the offices of Russian Putin and Egyptian President El-Sisi secretly formulated a tripartite accord for strengthening the ties between Moscow, Cairo and the Assad regime in Damascus.
The pact had its first visible manifestation in the unannounced landings last Wednesday, Dec. 2, of the first Egyptair passenger flights at Damascus international airport and Aleppo in northern Syria.
The Egyptian national airline thus became the first of any Arab airline to renew flights to the war-torn Syrian capital since 2012.
President El-Sisi's gesture was tantamount to an eloquent vote of support for the Syrian ruler Bashar Assad in the face of his opponents in the Arab arena. It was also a demonstration of confidence in the Russian policy of preserving the Syrian ruler in power in the face of powerful voices in the West and the region calling for his ouster.
By sending a passenger plane to a Syrian airport, Egypt' signaled its affirmation that Russian military intervention in Syria was making the embattled country a safer place where airliners could land without fear.
Moscow therefore attached supreme importance to the opening of the Egyptian-Syrian civilian air route, so much so that President Putin pushed hard for it to take place ahead of the conference of Syrian rebel groups opening in Saudi Arabia Tuesday, Dec. 8.
In diplomatic communications with Riyadh, the Russians urged the Saudi hosts to prevail on the rebel groups whom they support with arms and cash to agree to enter into direct negotiations with Assad for ending the war.
Putin rewarded the Egyptian president for his gesture by ordering Russian airlines to resume their flights to Egypt.
Those flights were suspended after the Russian Metrojet airliner was downed over Sinai by terrorists on Oct. 31 and 224 lives were lost in the crash. Their resumption will see Russian tourists again visiting Egypt, restoring a precious source of revenue to the strapped Egyptian economy, estimated at $5B per annum.
It is not known if Russian passenger planes would again be calling at Sharm El-Sheikh like the ill-fated Metrojet.
Western intelligence and counterterrorism sources said on Sunday that an unknown - and possibly large - number of terrorists who carried out the attack on Paris on Nov. 13, in which 132 people were killed, are still on the loose in Europe. Belgian security and intelligence services have determined that some reached France and Belgium through Eastern Europe, especially Hungary. They infiltrated the hundreds of thousands of Syrian refugees who exited Turkey in the past few months. Terrorists holding French and Belgian citizenship met them in Budapest and transferred them to France, Belgium and Germany. Many remain unidentified and their passports or IDs unknown.
Prime Minister Netanyahu announced Monday night the appointment of

Yossi Cohen

, above, 53, National Security Council head, as the next director of Israel's security service, the Mossad. He succeeds Tamir Pardo, whose term as Mossad director ends next month. Cohen has served as Deputy Director of the Mossad.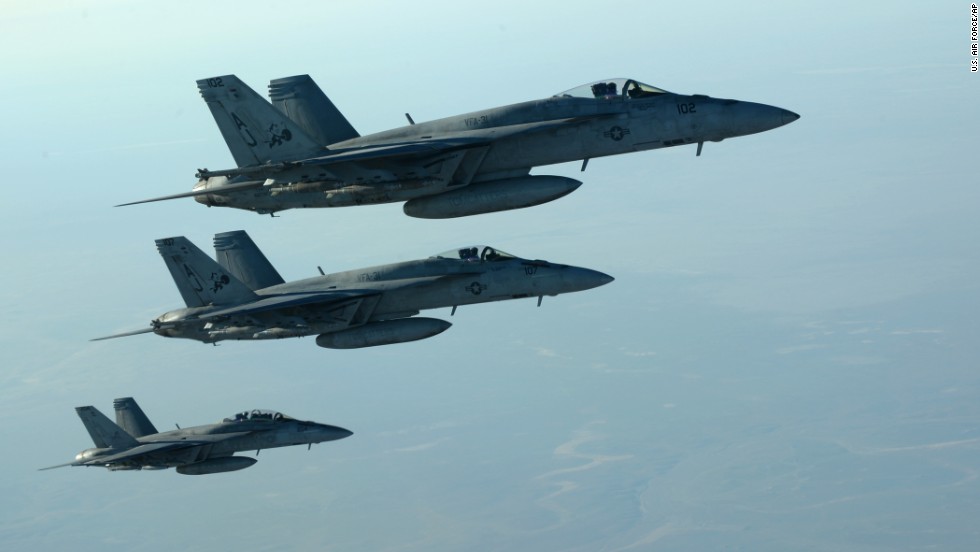 At least three Syrian government troops were killed and 16 were wounded on Monday morning in airstrikes by US warplanes on the

Deir Ezzor army base

in the eastern part of the country. The airstrikes apparently targeted an ISIS facility adjacent to Syrian army positions. Syria's Foreign Ministry denounced the attack, calling it a "flagrant aggression." It was the first attack in which Syrian soldiers were killed from a direct hit by US planes in Syria.
U.S. jets, pictured above, bomb Syrian soldiers
https://www.youtube.com/watch?v=D1JZeM1Waqs
Turkish soldiers pictured above; 350 Turkish troops were pulled back from the Iraqi border Monday, after Baghdad protested. The US said it opposed the entry of any more Turkish military forces into Iraq without the central government's consent. There will be no more Turkish deployments until "Baghdad's concerns are assuaged," Turkish Prime Minister Ahmet Davutoğlu promised his Iraqi counterpart, Haider al-Abadi.
Syrian sitrep for Dec. 7, 2015
https://www.youtube.com/watch?v=JRh7-D4iYDE
Steven ben Denoon asks why did the British add air-to-air missiles to their jets in Syria?
https://www.youtube.com/watch?v=bekE4Z-grjE
Prophecy says Nineveh will be destroyed
https://www.youtube.com/watch?v=sHwNKoGRtZI
A year ago Netanyahu warned the French not to recognize Palestine.
https://www.youtube.com/watch?v=SfylFGyUxck