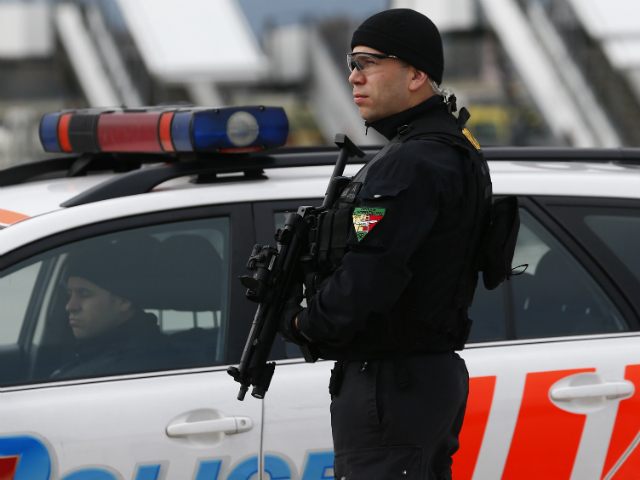 Geneva, Switzerland police were "actively searching" for 4 suspects in connection with an investigation into the Paris attacks last month.
a Belgian registered utility vehicle entered Switzerland on Tuesday night with two men aboard. Then it was spotted in Geneva before leaving Switzerland. This information was concerning enough to issue a warning to Geneva's Jewish community. A
photo of the four suspects linked to Islamic State was released to Geneva's security forces on Wednesday.
The names of 4 men considered to be Islamic State sympathisers appear in a note that

reporters from the
Tribune de Genève
were able to see. In addition the cities of Geneva, Toronto and Chicago are threatened.
Police and security services in Switzerland raised Geneva's level of alert to the highest level on Thursday after receiving a warning of an imminent threat of a terrorist attack on the city. The warning came from an Arab intelligence organization with which the Swiss authorities frequently exchange security-related information.
Tomorrow there is a meeting of US, Russian and UN representatives regarding Syria in Geneva. The location of the meeting was not communicated. Instructions have been given not to take any photos of armed security personnel from inside UN buildings.
Syrian sitrep for D
ec. 10, 2015
https://www.youtube.com/watch?v=rIwzX0k-WRc