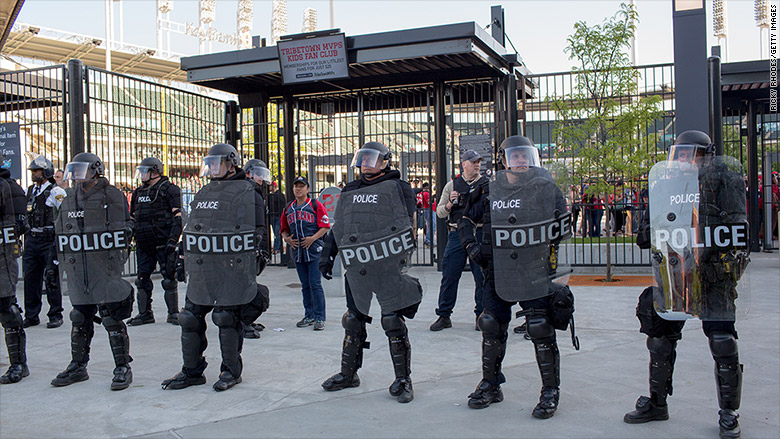 BREAKING NEWS: Chicago Cubs are being forced to give up their World Series Title.
Cleveland Indians fans have rioted across the city and in other parts of Ohio in protest of the 2016 World Series. Despite knowing the rules of the game prior to playing, they were unhappy they lost the World Series and demanded the outcome to be changed. They could be heard chanting No Cubbies!!!!! and Cubs Not Our World Series Champion.
Even though the Cubs won 4 games and the Indians only won 3; Cleveland fans say both teams scored 27 total runs throughout all 7 games, and hence the Cleveland Indians are being declared co-world champions.
When questioned about the riots, Commissioner Manfred stated, "We felt as though it was the right thing to do for the nation. What kind of example would Major League Baseball (MLB) be setting if we expected the adults who play this game, and their fans, to gracefully accept defeat? MLB did not want to create a bigger divide between the Cubs and Indians fans; MLB is confident that the Cubs will gladly share their victory with the Indians."