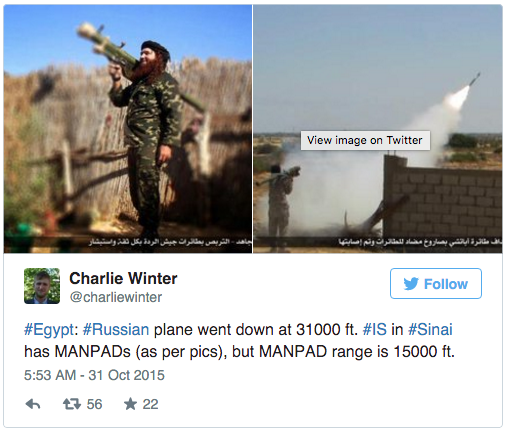 Friends, watch McCain's body language carefully in the video below, it seems to me by the way he acted he knew something. I would say there was an ISIS bomb on board but I am just making an educated guess.
Ask yourself this question. How did ISIS members happen to be in the area videotaping the Russian plane? They knew that the plane would explode shortly after takeoff.
https://www.youtube.com/watch?v=1RKsuWJCkAY
Below is the ISIS video of the Russian plane exploding and the aftermath.
https://www.youtube.com/watch?v=-2i2GIpX5ec