http://www.youtube.com/watch?v=nQRGrC05Uro&list=TLkYG7B5lNot0
McCain playing video poker on his IPhone
Above is the picture circulating around the internet showing Arizona Republican Senator John McCain playing video poker during a fake "debate" over American military action against Syria. It proves the fix is in and we have been played once again by King Barack, his Party and his Republican lackeys.
Wow, I can't believe that I agree with Grayson on the war in Syria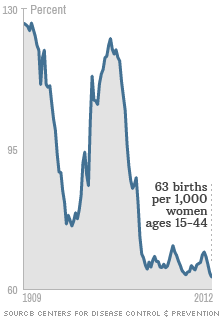 U.S. birth rate
The Tamu Massif Volcano
The Russian aircraft carrier Admiral Kuznetsov
Friends, could this false flag chemical attack be the pretext for another "Gulf of Tonkin" incident that will plunge the U.S. ever more deeply into the war in Syria?
Russian Intelligence sources have been telling President Putin repeatedly since August 21 that Assad forces most definitely did not carry out the attack, but available intelligence does point to the pro-American Syrian rebels as the culprit. Putin has shouted this message to the world, even daring -- double-daring -- President Obama to prove that Assad's forces launched the gas attack.
Former intelligence analysts, including your watchman, are saying, categorically, that contrary to the claims of the Obama administration, the most reliable intelligence shows that Bashar al-Assad was NOT responsible for the chemical incident that killed and injured Syrian civilians on August 21 near Ghouta. Further, British intelligence officials also know this.
Intelligence sources confirm that a chemical incident of some sort did cause fatalities and injuries on August 21 in a suburb of Damascus called Ghouta. They insist, however, that the incident was not the result of an attack by the Syrian Army using military-grade chemical weapons from its arsenal. That is the most salient fact, according to intelligence officers working on the Syria issue.
They say that CIA Director John Brennan is perpetrating a pre-Iraq-War-type fraud on members of Congress, the media and the U.S. public.

In general in the intelligence arena John Brennan has little credence and that goes, as well, for his titular boss, Director of National Intelligence James Clapper, who has admitted he gave "clearly erroneous" sworn testimony to Congress denying NSA eavesdropping on Americans.

There is a growing body of evidence from numerous sources in the Middle East, mostly affiliated with the Syrian opposition and its supporters, providing a strong circumstantial case that the August 21 chemical incident was a pre-planned provocation by the Syrian opposition and its Saudi and Turkish supporters. The aim is reported to have been to create the kind of incident that would bring the United States deep into the war.

According to some reports, canisters containing chemical agent were brought into a suburb of Damascus, where they were then opened. Some people in the immediate vicinity died; others were injured.

Intelligence officials are unaware of any reliable evidence that a Syrian military rocket capable of carrying a chemical agent was fired into the area. In fact, there is no reliable physical evidence to support the claim that this chemical attack was a result of a strike by a Syrian military unit with expertise in chemical weapons.

In addition, on August 13-14, 2013, Western-sponsored opposition forces in Turkey started advance preparations for a major, irregular military surge. Initial meetings between senior opposition military commanders and Qatari, Turkish and U.S. intelligence officials took place at the converted Turkish military garrison in Antakya, Hatay Province, now used as the command center and headquarters of the Free Syrian Army (FSA) and their foreign sponsors.

Senior opposition commanders who came from Istanbul pre-briefed the regional commanders on an imminent escalation in the fighting due to "a war-changing development," which, in turn, would lead to a U.S.-led bombing of Syria.

At operations coordinating meetings at Antakya, attended by senior Turkish, Qatari and U.S. intelligence officials as well as senior commanders of the Syrian opposition, the rebels were told that the bombing would start in a few days. Opposition leaders were ordered to prepare their forces quickly to exploit the U.S. bombing, then march into Damascus, and remove the Bashar al-Assad government.

The Qatari and Turkish intelligence officials assured the Syrian rebel regional commanders that they would be provided with plenty of weapons for the coming offensive. And they were. A weapons distribution operation unprecedented in scope began in all opposition camps on August 21-23. The weapons were distributed from storehouses controlled by Qatari and Turkish intelligence under the tight supervision of U.S. intelligence officers.

Friends the so-called rebels/terrorists and their financial supporters have ample incentive to get the U.S. more deeply involved in the brutal war in Syria.

Interestingly, reporter Judi Rudoren, writing from Jerusalem in her article in Friday's New York Times noted that the Israelis have argued, quietly, that the best outcome for Syria's two-and-a-half-year-old civil war, at least for the moment, is no outcome. Rudoren wrote: "For Jerusalem, the status quo, horrific as it may be from a humanitarian perspective, seems preferable to either a victory by Mr. Assad's government and his Iranian backers or a strengthening of rebel groups, increasingly dominated by Sunni jihadists. "'This is a playoff situation in which you need both teams to lose, but at least you don't want one to win — we'll settle for a tie,' said Alon Pinkas, a former Israeli consul general in New York. 'Let them both bleed, hemorrhage to death: that's the strategic thinking here. As long as this lingers, there's no real threat from Syria.'"

The Israeli government believes that the longer Sunni and Shia are at each other's throats in Syria and in the wider region, the safer Israel is.

Just such a scenario will bring about the total fulfillment of the Isaiah 17 prophecy. Damascus and probably all of Syria will become a total heap of ruins.




In this war in Syria Iran can readily be blamed by association and charged with all manner of provocation, real and imagined. There is also the possibility of a false-flag attack perpetrated by an interested party that results in the sinking or damaging, of a U.S., French or Russian ship off the coast of Syria. Our lame stream media could be counted on to milk that for all it's worth, and there would be heavy pressure to widen U.S. military involvement in Syria – and perhaps beyond, against Iran. This would be akin to the alleged Tonkin Gulf incident that pushed the U.S. deeply into the war in Vietnam.

The only reason President Obama would order a military strike against Syrian Forces is because he is following the script of the New World Order, who want Assad overthrown because he is an entrenched dictator, geographically located in a country which one day will be called upon to surrender its national sovereignty to

the anti-christ's kingdom #7

planned and formed by the infamous

Club of Rome

, a kingdom that will stretch from Morroco to Turkey. President Assad is a proud dictator of Syria, following successfully in his Dad's footsteps. Hafez al-Assad ruled Syria as President for 29 years from 1971 to2000. Therefore, Syria has been ruled by the Assad family for 42 years. You know that President Assad will refuse to surrender his national sovereignty to the New World Order. If you were the ruler of Syria you would also. Hence, Assad has to be overthrown, just like the dictators of Iraq, Egypt, Libya, Tunisia, Algeria and Yemen.

This strategy is called "The Pentagon's New Map", which foresees continuous war in the "Non-Integrating Gap Region" of the world.





Below is a video entitled "Who are the Syrian rebels"? It is a good video that clarifies who the fighters are in Syria
http://www.darkgovernment.com/news/obamas-big-question-who-are-the-syrian-rebels-fsa-video/


Another American traitor, I think O'Bagy should go and fight in another fruitless war that wastes American blood and treasure
If you believe "Syria's rebels are moderates," according to the disinformation very effectively spread by the Syrian Emergency Task Force, then I have a rusty, old bridge I will sell you.
Lindsey Graham and Illuminati preparing another false flag for the citizens of the U.S. See the video below. Friends, remember do not worry about these events, God is in control.
http://www.youtube.com/watch?v=A8YwqVMMfCU
http://www.youtube.com/watch?v=rK7nO7eRaQo&feature=youtu.be