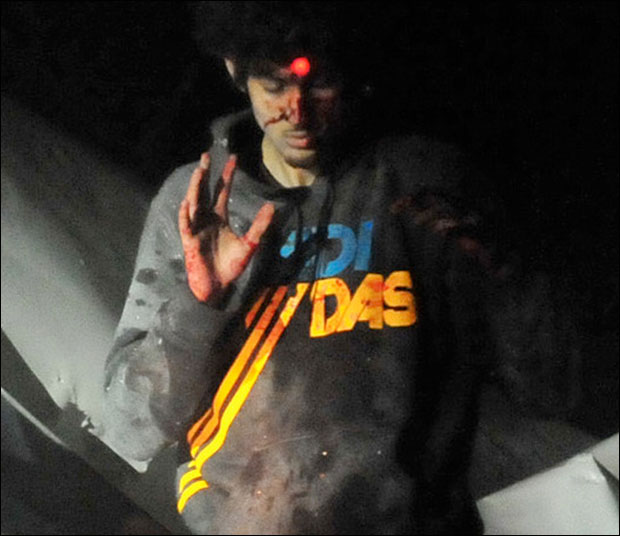 Tsarnaev climbs out of the boat without a throat wound
The FBI has barred a Florida medical examiner from publicly releasing autopsy information that would shed light on the death of 27-year-old Ibragim Todashev, the acquaintance of Boston Marathon bombing suspect Tamerlan Tsarvaev, who was shot at least six times by an FBI agent in his Orlando apartment during a routine interrogation on May 20 earlier this year.
"'The FBI has informed this office that the case is still under active investigation and thus not to release the document,' Tony Miranda, forensic records coordinator for Orange and Osceola counties in Orlando, said in a letter to the media today," reports the
Boston Globe
.
The autopsy was reportedly completed July 8 and the report was "ready for release. A Florida statute which bars the release of autopsy reports during criminal investigations.
CNN reported

Todashev was killed "during questioning about a 2011 triple homicide in Waltham, Massachusetts, as well as his relationship with deceased Boston Marathon bombings suspect Tamerlan Tsarnaev."
Two people with direct knowledge of the case told

ABC News

that Todashev was ready to sign a confession to the 2011 murders, but apparently decided to attack armed officers instead.
According to an

interview with one of Todashev's friends

, Todashev may have been wanted for questioning because of a conversation he had had with Tamerlan a month earlier over Skype. The friend also said Todashev had met the older Tsarnaev brother in Boston when he lived there, but "he wasn't close friends with him, he just happened to know him."
Prior to the interrogation, Todashev told his friend Khusn Taramiv he believed he would be shot by the FBI. "He felt inside he was going to get shot,"

Taramiv said

. "I told him, 'Everything is going to be fine, don't worry about it.' He said, 'I have a really bad feeling.'"
Todashev's father, Abdulbaki Todashev, has maintained his son's innocence since day one, saying he wasn't "crazy" and wouldn't try to attack armed men. After examining autopsy photos of his son's body sent to him by one of Todashev's friends, he claimed

his son was shot "execution style,"

including six times in the torso and once in the back of the head.
"They were torturing the man for eight hours. There was no lawyer, no witnesses, nobody. Until we get the results of the official investigation, we can only guess what was going on there," Abdulbaki Todashev

told CNN

.
Here is more proof of why terror TV, Al Jazeera, should be kept off the U.S. airwaves.
At least 22 staffers at the Al Jazeera network in Egypt have quit in protest of the pro-jihad network's coverage of events in Egypt. The staffers who have quit assert that Al Jazeera brass forced them to take a pro-Muslim Brotherhood stance on the air during the recent anti-Muslim Brotherhood in Egypt.
This further discredits the president and his former secretary of state. They publicly came out for this jihad network. Back in April 2011, Obama

said

in remarks

recorded

by CBS News' Mark Knoller, "the emir of Qatar come by the Oval Office today, and he owns Al Jazeera basically. … Pretty influential guy. He is a big booster, big promoter of democracy all throughout the Middle East. Reform, reform, reform. You're seeing it on Al Jazeera."
Seven years after then-Defense Secretary Donald Rumsfeld

called

the broadcaster's reporting "vicious, inaccurate and inexcusable" and President George W. Bush joked about bombing it, former Secretary of State Hillary Clinton praised it as "real news" in her Senate testimony.
Once again, Obama supports and legitimizes the most vicious jihadists. In every war between the civilized man and the savage, Obama supports the savage.
Jihad murder mastermind Anwar al-Awlaki has praised Al Jazeera, and several years ago one of its most prominent reporters was arrested on terror charges. Al Jazeera also has, for years, been the recipient of numerous al-Qaida videos featuring Osama bin Laden, Ayman al-Zawahiri and American traitor Adam Gadahn. Yet it never seems to be able to trace where these videos are coming from. It has repeatedly been set up at the point of attack right before a bomb went off so it could take the picture of the slaughtered, dismembered bodies.
Al Jazeera has provided material support for jihad terrorism. A number of people in its employ are members of al-Qaida. Al Jazeera's correspondent in Afghanistan, who interviewed Osama bin Laden, was sent to prison for being an agent of al-Qaida. Al Jazeera's first managing director was exposed as an agent of the Saddam Hussein regime, and the channel promoted the bloody jihad against American forces in Iraq.
My colleague, Cliff Kincaid of America's Survival, Inc., has been

reporting

for more than six years that this anti-American channel works hand-in-glove with the Muslim Brotherhood and its associated terrorist groups, including al-Qaida and Hamas. Nothing has changed. In fact, Al Jazeera has become more open about its work as a foreign policy instrument of Qatar, including the promotion of al-Qaeda-linked terrorist groups in Syria.
It appears Trayvon Martin was abusing "poor man's PCP". It also goes by the name of "Lean", "purple drank", "purple lean," "liquid codeine" and "sizzurp". Read the link below, it is very interesting. How do people think of this dangerous drugs? Who thought of mixing Robitussin with Arizona watermelon fruit juice cocktail to make this dangerous stuff that contains DXM. Read in the link below about the 4 different plateaus or highs from getting high on "Lean"
http://atlasshrugs2000.typepad.com/atlas_shrugs/2013/07/poor-mans-pcp.html
She will be cruisin right into your private life
A congressional pick for new head of the Department of Homeland Security has a track record of supporting mass surveillance initiatives similar to the NSA PRISM program.
Next Gov.com

is reporting that ranking House Homeland Security Committee Democrat Rep. Bennie Thompson, D-Tenn, has recommended Rep. Loretta Sanchez, D-Calif. in a letter to the president.
According to minority committee aides, Thompson wants Sanchez to replace the current DHS head, Janet Napolitano, who announced recently that she is to step down in September after five years at the federal agency, in favor of a senior position at the University of California.
Sanchez is a DHS committee member who supported the controversial Cyber Intelligence Sharing and Protection Act, (CISPA), a "cybersecurity" bill which would allow the intelligence community to monitor the metadata of private emails, in order to supposedly weed out malicious software and threat signatures.
The NSA PRISM program works in a similar way, scouring metadata on communications of millions of everyday Americans. The Department of Justice has argued that the process is legal under the PATRIOT Act.
Sanchez successfully introduced into the CISPA House bill, an amendment to have DHS officials report directly to Congress on the impact of the legislation.
According to Bennie Thompson, this classifies Sanchez as someone with "a demonstrated record of respecting privacy and civil rights."
However, as well as supporting CISPA, Sanchez also voted in favor of the National Defense Authorization Act (NDAA), which authorizes the indefinite military detention of civilians, including U.S. citizens.
Were Sanchez to take up the position at the DHS, she would instantly inherit the moniker 'Big Sis', bestowed upon Napolitano by The Drudge Report, one of the most visited news websites in the world.
Drudge coined the term to describe Napolitano's disregard for privacy and civil liberties in favor of

Orwellian schemes

such as the DHS "See something, say something" campaign.
The name has stuck, and Napolitano herself even

joked in 2011

that "I knew I'd actually made it when I had my own name in the Drudge Report. You know, that's the standard."
Will Loretta Sanchez become 'Big Sis 2.0′?
Sanchez would also inherit an agency mired in controversy over a slew of

discrimination lawsuits

, most notably involving allegations of sexual harassment.
Other Congressional recommendations for DHS head, according to Next Gov's sources, include New York City Police Commissioner Raymond Kelly, who has long advocated the rollout of surveillance cameras, and the mass collection of data in an attempt to

predict

crime before it happens. Kelly is also a huge fan of draconian stop and frisk policies, as well as strict gun control.
According to

reports

, Barack Obama thinks Kelly has done an "extraordinary job" as NYC police commissioner, and would consider him as a candidate.
Another Thompson pick is reportedly Massachusetts Governor Deval Patrick, who defended

"federal information sharing practices"

or increased domestic spying to you and me, in the aftermath of the Boston bombings.
It must be comforting to federal spy-masters to know that whoever does get the job will continue to prioritize their power to circumnavigate the law over the privacy and freedom of Americans.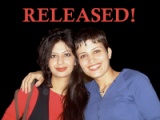 Praise Yeshuah, the Holy Spirit has heard our prayers,
Maryam Rostampour and Marziyeh Amirizadeh who spent 259 days in Iran's notorious
Evin Prison have been released
. Their "crime" was following Jesus Christ and encouraging others to follow him. While in prison, they received letters from believers around the world who had heard about their arrest. You can watch then video below about their ordeal.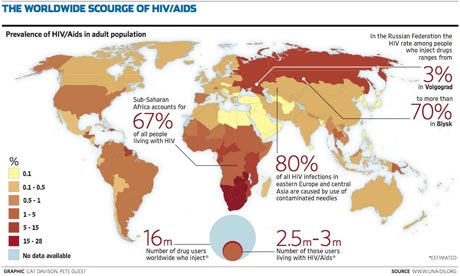 Obama seems to be addicted to signing

unconstitutional executive orders

. The latest mandate from on high may eventually result in mandatory HIV tests for everybody between the ages of 15 and 65 years.
Of course, for now, this is just a "recommendation." Funny thing about government recommendations, though, as that they eventually become mandatory, usually under some specious excuse of another.
Based on these and other data, recommendations for HIV testing and treatment have changed. The U.S. Preventive Services Task Force now recommends that clinicians screen all individuals ages 15 to 65 years for HIV, and the Department of Health and Human Services Guidelines for Use of Antiretroviral Agents now recommends offering treatment to all adolescents and adults diagnosed with HIV.
Lucky for us, we won't have to worry about this

until 2015

when the "employer mandate" finally kicks in.